Man has been sailing seas and oceans for millennia. Seafaring is perhaps one of the oldest types of exploration practiced by mankind. The oldest one of course being exploration by land. In the very early days of seafaring, the process was focused on rowing rather than sailing as vessels were relatively small and did not have sails but ores.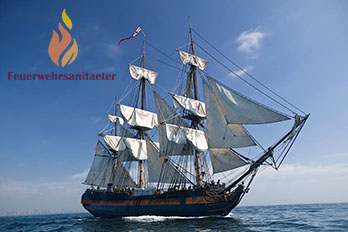 Using ores to propel a vessel across seas and oceans is effective to a point, but by no means efficient in terms of speed. Although row boats of those early days used sea currents wherever favourable, to a large extent their progress (given the weather was good enough) depended on their crews who rowed for hours on end. As seafaring developed and people mastered certain techniques and material use the use of sails as means to propel a vessel across the sea became widely popular. Sailing a ship meant it made use of the power of wind, however early sail ships had also retained their ores. Most of the ancient civilisations used the sail and ore ship design quite successfully
Through the centuries, sailing developed and became highly technical process which required skills and expertise from ship captains and seafarers. An experienced captain able to sail his ship from one place to another through seas and oceans had to have detailed knowledge of star navigation, sea currents, wind, weather, geography etc. as to prepare, chart and follow a safe course for his vessels across vast masses of open water. Shipping of goods and materials has been the backbone of trade since an early time, the lucrative sea trade has made sailing of vessels through the sea highly important.
Continuously growing profits and expansion of trade by sea, eventually led people to what became known as the age of sail, and subsequently the golden age of sail. Historically the period referred to as the "Age of Sail", spans from the sixteenth to the nineteenth centuries. During this time, naval warfare and sea trade was dominated by sail ships or tall ships.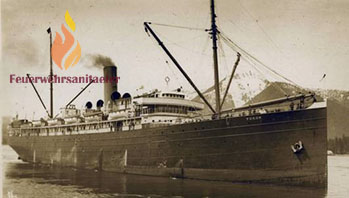 This was also the period of the most expansive human migrations during which European settlers and colonisers shipped out to the so called new world. The golden age of sail roughly covers the eighteen hundreds, although some historians tend to give or take a decade or two. Other analysts say that the golden age of sail is in fact the period from eighteen fifty to nineteen hundred which is the pinnacle of clipper sail ships. During the nineteenth century the use and efficiency of commercial sailing ships was at its highest and generated the most profits. The golden age of sail was ended by the development of the steamboat, which took away trade from sail ships.
Although steamboats entered sea trade in the late eighteen hundreds and were there to stay, sail ships remained actively in commercial use as late as the nineteen twenties. Reason for it being sail ships do not require complex technical maintenance (on the go or at dock) as they do not have demanding steam engines to look after. Overall they were cheaper to run than their steam powered counterparts. It was only a matter of time though before steam ships took over the scene as they were faster, and not affected by adverse winds (which was the case with sail ships). Steam powered ships also prevailed as they did not have to follow the established wind trade courses used by sail ships, so they could go to more place and get there in less time. These days sail ships are mainly used for recreational and educational purposes, as well as small scale coastal fishing.